Our course is designed to provide the attendees with AB139 / AW139 (PWC PT6) Type Training Course PART-147 & CAR 147 B1.3&B2, including theoretical, practical element and examination. 
This course is in compliance with PART-66 & CAR 66, Appendix III "Type Training and Examination Standard".
Candidates who successfully complete the course will be awarded an EASA Certificate of Recognition. 
Course contents are in accordance with PART-147 & CAR 147, Appendix III "Type Training and Examination Standard" and the approved syllabus
The participant will acquire knowledge necessary to perform and certify maintenance tasks permitted to be carried out as certifying staff category B1.3&B2. It provides detailed description, operation, component location, removal/installation, bite and troubleshooting procedures to a maintenance manual level. 
The practical element enables participants to gain competence in practical maintenance i.a.w. the approved practical syllabus, using a structured learning process. The training will be conducted on the aircraft, in maintenance facilities and in the classroom.
Candidate should be able to read, write and communicate at an understandable level in the English language. Preferably, participants should meet the knowledge and skill levels required for the corresponding basic EASA/GCAA license or equivalent.
5 weeks of Theoretical training and 2 weeks of Practical element – Each training day starts at 09.00 and finishes at 16.00, with appropriate refreshment breaks.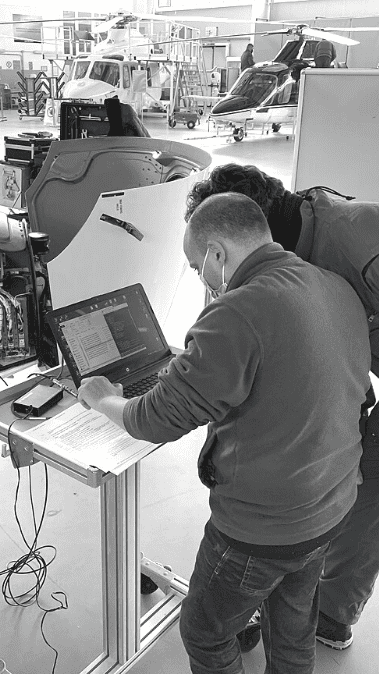 The target audience of this Type Training course are Aircraft Maintenance Engineers/Technicians with a Part-66 & CAR 66 AML or equivalent license, who are willing to acquire the capability to certify this aircraft.
Check dates in our calendar.
Please contact us for a discussion of your needs.
Check locations in our calendar.
If you are an individual or a Company interested to a tailor-made solution of this examination please make your enquiry to accommodate your requirements (schedule, location, number of attendees, syllabus).
We are ready to operate promptly and efficiently in the field, through our well-established network of partner companies in Europe and United Arab Emirates.